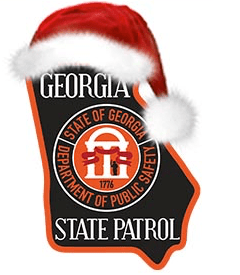 GSP Toys for Tots
2-Person Scramble
December 9, 2023 
All donated toys will be collected by the Georgia State Patrol
Cost: $100 for Non-Members
           $75 for Birdie Members           
           $35 for Eagle Members
Scramble Format 
Scramble format involves 2-person teams where each player on the team hits a tee shot, and then the players decide which shot they like better. The two players then play from that spot. The person whose shot was not taken picks up their ball and moves it within 6" of ball selected. All shots must remain in the original condition the ball selected was in. This procedure is used for every shot until the ball is holed out on the green. 
Pay-outs will be 1

st

. 2

nd

, and Last place in 2 divisions.




 

Divisions will be determined by splitting the field according to scores after round is completed. It matching cards is needed to determine divisions; the winner of tiebreaker will get best position (Example: winner will be 1

st

in division instead of last in a division) 

 
Tiebreakers will be determined by using the #1 handicap hole, then #2, etc. 
Local Rules: 
Ball drops located across bridge on #13 and across bridge and right of green on #16




 

On or across any asphalt roads is

OUT OF BOUNDS.

 
TEE'S –  
Ladies – RED
Men (71+ years old) – GOLD/GREEN
Men (61-70 years old) – GOLD
Men (60 & under) – WHITE